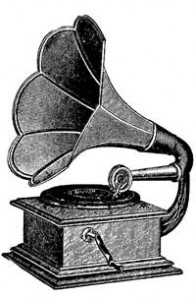 LISTEN HERE
Auditorium is a new music series for lovers of ambient, experimental, downtempo and other slow electronic and electroacoustic sounds.
We believe that this music deserves a home in New York City's auditory landscape and that people are in search of new formats for music and nightlife experiences.
RAISON D'ETRE
Auditorium's goals are to:
+ Provide a platform for the exploration and expression of ambient music, without the limitations of traditional environments and experiences
+Experiment with soundsystem design and its relationship to music composition
+ Build a face-to-face and virtual community of listeners and artists who can share their love for the music and forge new friendships
+ Create a music-centered experience for guests that succeeds as both an opportunity for aural contemplation and as a social occasion
+ Showcase the diversity of venues available for creative experimentation in New York City
THE CONTROL ROOM
Auditorium frees composers and performers from the limitations of soundsystems designed for traditional band, orchestra and DJ formats. Its audio hallmark is true multi-channel sound immersion. The soundsystem consists of eight stacks, arranged around the perimeter of the room. Performers, at the center, are given full control of each element.  Every place in the room offers its own sonic perspective.
DOOR TO DOOR
Auditorium changes location frequently. The varied acoustic, aesthetic, geographic and architectural features of each location provide a novel experience every time. In an era where people bemoan lack of space for creativity, Auditorium will showcase the many options available for thinking outside the box.
UNORTHODOX METHODS
Auditorium creates a bespoke environment for its music. There is no fixed seating, and guests are welcome to move throughout the field of sound. People can show up and leave at their whim.  One can contemplate music in silence or circulate and meet people.  Enchanting lighting, mountains of pillows and seas of rugs, warm hospitality and unique locations round out the total Auditorium experience.
BARN RAISING
Auditorium is a public forum for genres of music normally confined to bedrooms and headphones.  It provides a breeding ground for friendship and artistic cross-pollination.  Musicians will have somewhere to meet collaborators, share techniques and discuss ideas.  People will fall in love music they didn't know existed, and people too.
ENCORES
For further information about Auditorium, including music, press, sponsorship, partnership, volunteer or philosophical inquiries, please contact listen@auditoriummusic.org.
---